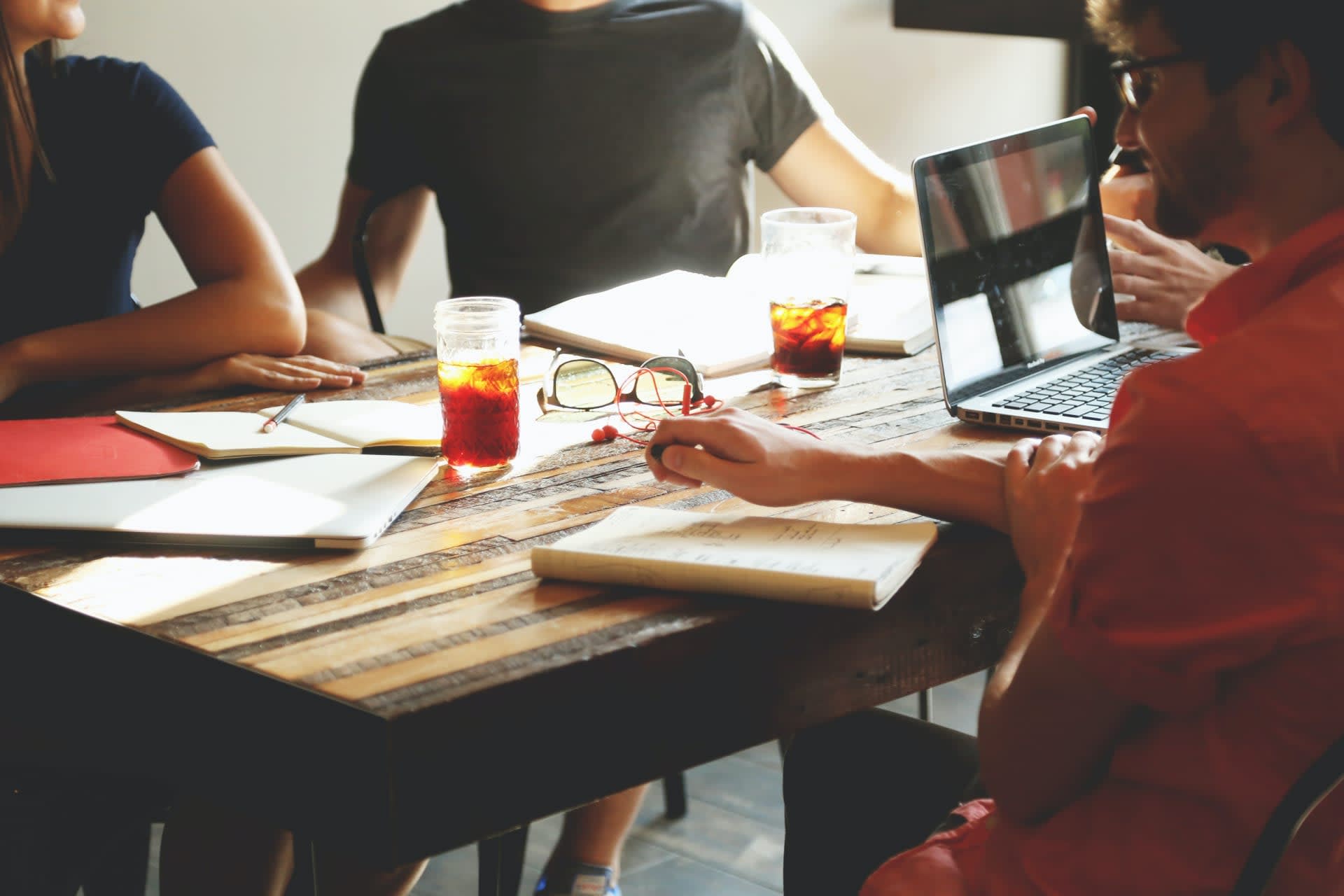 Global Content Executive
London

,

United Kingdom

Marketing
Job description
About Brompton
Brompton Bicycle is not just a brand; it's a symbol of innovative urban mobility. Founded in London in 1975, we have become a bit of a global icon, with our easily recognisable design and unwavering commitment to making city cycling smarter and more accessible.
At the heart of our success is our ingenious foldable bike – a testament to British engineering excellence. The compact and portable bicycles have revolutionised urban transportation, offering a practical and eco-friendly solution for navigating bustling cityscapes. Our dedication to sustainability, quality craftsmanship, and stylish design has earned us a loyal following of cycling enthusiasts and commuters worldwide. We are on a mission to create greener, more efficient cities and dedicated to our motto – Create Urban Freedom for Happier Lives.
If you're ready to pedal your career in a new direction and be a part of something truly special, read on to learn more about this exciting opportunity!
Join us as a Global Content Executive at Brompton: Shaping the Future of Content Marketing!
Are you ready to embark on a journey with an iconic British heritage brand? Brompton is on the lookout for a dynamic and creative Global Content Executive to be a driving force in our Marketing department. As we soar to new heights in a period of growth, your role will be instrumental in executing our global website content strategy to reach new audiences.
You'll be at the helm of our global website content strategy, working in tandem with the Content team to ensure our content resonates with audiences across the world. Your expertise will shine as you collaborate on product launches, brand campaigns, and exciting collaborations that span across our 9+ translated websites.
You won't just create content; you'll also measure its impact. With a test-and-learn mindset, you'll dive into data and reporting, using insights to refine and optimise our content online. Your ability to turn data into actionable recommendations will be pivotal in driving our content's success.
Brompton is a global brand, and your work will have a worldwide reach. You'll collaborate with a diverse team across the globe, tapping into cultural nuances and insights to craft content that truly connects with our key audiences everywhere and performs onsite. Your creative ideas will be at the forefront as we drive our brand's purpose and sustainability initiatives.
Past projects speak volumes about what we can achieve together. Picture yourself working on collaborations with renowned names like CHPT3, Bear Grylls, Barbour, and KENZO. The possibilities are endless, and your contributions will be recognized on a global stage.
You will be:
Working in Bloomreach to upload and manage our global website content under guidance of the Global Content Manager.
Supporting our Global Content team in the development (design, build and implementation) of key brand and product education landing pages and user journeys, to optimise the digital consumer experience. You will also help support the marketing strategy to build brand awareness across our key markets.
Working with the Ecommerce and wider Marketing team to create and maintain a global website content calendar, in-line with planned activations.
Liaising with the in-house Creative team and external translation partners for campaign copy and digital assets.
Planning and executing necessary website content changes for new market acquisitions and ecommerce launches.
Regular analysis of brand pages and journeys on Google Analytics and Hotjar to test and optimise the onsite brand experience.
Implementing website change requests via Brompton's project management software.
Supporting the Content team in the design of campaign and brand education landing pages when needed.
Supporting the Content team in the final stages of a CMS platform migration from Sitecore to Bloomreach, under the guidance of the team.
Job requirements
You will have:
At least 3 years' experience with uploading web content onto an enterprise-grade content management system. Experience with Bloomreach is preferred, but some experience with Sitecore, Adobe Experience Manager, Kentico, Umbraco or Sitefinity is high desired.
At least 3 years' experience of content management experience including landing page wireframing and SEO copywriting.
Experience with participating and contributing to cross-functional teamwork, fostering collaboration across different teams to successful execute and deliver on various projects.
Some basic HTML skills required.
Desirable experience, but not essential for this role:
Experience designing web content for multiple languages.
Some experience with UX Design.
Prior use of project management software, such as Wrike.
Experience with wireframing tools, such as Figma.
You might not tick all the boxes, and that's okay, we still encourage you to apply. Here at Brompton we are always looking for people that share the same values and attitudes as we do, as we continue to build diverse teams and a sense of community which is made stronger by each new individual who joins.
Benefits at Brompton :
Brompton offers you an excellent working environment with enthusiastic colleagues who get along, communicate and co-operate well with each other. The working climate is informal, but we work hard. Next to good terms of employment, Brompton offers you the opportunity to work in a responsible and challenging job within a dynamic, international and ambitious environment. We are all proud to be part of Brompton Bicycle Ltd; we all share the same passion and dedication to the company and the product, despite any differences in cultural backgrounds and skills.
Flexible working – Hybrid working schedule and flexible hours to suit your needs. You will also have the option to opt into our 9 day working fortnight (i.e. every second Friday off).
Annual Leave – 20 days annual leave, plus all UK bank holidays. Annual leave increases with every year of service.
Competitive Salary – Plus workplace pension scheme and profit share bonus.
Brompton Discount - Get ready to bike in style, as all employee's receive up to 60% off their very own bike and accessories, plus there are discounts for your friends and family too.
Social activities - Throughout the year enjoy time with your colleagues as we host an annual Summer and Christmas party, annual bike rides (both inside and outside the UK), Birthday breakfast, volunteering activities and family fun days just to name a few.
Learning and Development - Access to free Linkedin Learning and opportunity to devote some of your time at work to personal development. We value professional development and actively promote internal promotions and opportunities.
Benefits - Workplace Pension Scheme, Care and Health Support, Flexible Working, Cycle to Work Scheme and other benefits.
Mental Health – We provide access to a confidential EAP that offers counselling, resources and support for various mental health challenges. There's also Head Space, Brompton's approved wellness program for employees.
Paid Leave – We offer an enhanced Family, Paternity and Maternity leave pay.